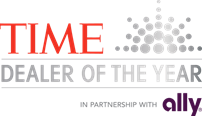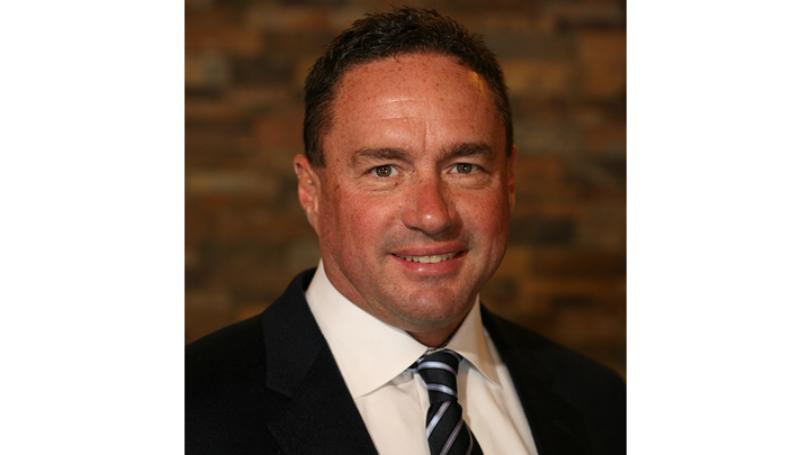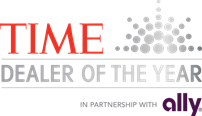 FOR IMMEDIATE RELEASE                       Contact: TIME Dealer of the Year Hotline      
                                                                                          (212) 522-5518
                                                                                                      William Sepic 
                                                  Wisconsin Automobile & Truck Dealers Association
                                                                                                      (608) 251-5577
TIME AND ALLY FINANCIAL HONOR WAUSAU DEALER
Keith Kocourek Wins National Recognition for Community Service 
and Industry Accomplishments at NADA Convention
(New York, NY, October 24, 2016) - The nomination of Keith Kocourek, owner and president of Kocourek Chevrolet in Wausau, Wisconsin, for the 2017 TIME Dealer of the Year award was announced today by TIME.  
Kocourek is one of a select group of 49 dealer nominees from across the country who will be honored at the 100th annual National Automobile Dealers Association (NADA) Convention & Exposition in New Orleans, Louisiana, on January 27, 2017. The announcement of this year's nominees was made by Meredith Long, SVP : GM, News & Luxury, TIME, and Tim Russi, president of Auto Finance for Ally Financial.
"We are excited about the extraordinary group of nominees that are in the running for the 2017 TIME Dealer of the Year award," said Russi. "These dealers have been recognized for the ways that they 'do it right' in their communities, and we look forward to sharing their stories over the next few months and celebrating their accomplishments at the NADA convention in January."
In its sixth year as exclusive sponsor, Ally will recognize dealer nominees and their community efforts by contributing $1,000 to each nominee's 501(c)3 charity of choice. Nominees will also be recognized on AllyDealerHeroes.com, which highlights the philanthropic contributions and achievements of TIME Dealer of the Year nominees.
The TIME Dealer of the Year award is one of the automobile industry's most prestigious and highly coveted honors. Recipients are among the nation's most successful auto dealers who also demonstrate a long-standing commitment to community service. Kocourek, 54, was chosen to represent the Wisconsin Automobile & Truck Dealers Association in the national competition - one of only 49 auto dealers from 16,000 nationwide - nominated for the 48th annual award. The award is sponsored by TIME in association with Ally Financial, and in cooperation with NADA. A panel of faculty members from the Tauber Institute for Global Operations at the University of Michigan will select one finalist from each of the four NADA regions and one national Dealer of the Year. 
"I enjoy participating in someone's journey, discovering their talents and potential and encouraging personal growth," nominee Kocourek said. "I am touched to play such a significant role in building the careers of my team members. What may have started as a job has thrived into a supportive, rewarding profession."
A 1980 graduate of Lincoln High School in Manitowoc, Wisconsin, Kocourek earned an management degree at Northwood University in Midland, Michigan, in 1983. He understood at an early age the value of hard work. "My parents operated a restaurant in which I was expected to work and, like many good Wisconsin citizens, we also had a small farm, where I learned the invaluable lessons that only throwing bales of hay can provide," he said.
His first job in the automotive industry was as a detail technician for Pietroske Inc. of Manitowoc at age 16. He worked at the dealership for nine years, reaching the position of service manager, before moving to Wausau in 1988 and taking a job with Jim Carter Chevrolet. "Jim Carter was formerly a Green Bay Packer, and he ran a business just as he played on the field - full out and hard," Kocourek said. "He taught me more about the business than I could have learned anywhere else. He was and remains to this day my greatest mentor." Kocourek was named a partner in 1991 and in 1999, became full owner. Today, he owns six dealerships and a body shop in Wausau and employs 265 individuals.
Kocourek believes that "improving the lives of our neighbors is both a responsibility and privilege." To that end, he is an enthusiastic supporter of Big Brothers Big Sisters of Northcentral Wisconsin, an experience that has forever changed his life. That is where 27 years ago he met 6- year-old, Charlie Sann.  "Over the years, I have watched Charlie grow up, go to college and develop a successful career within my business, as well as start a family," he said. Today, Charlie is the sales manager at Kocourek Chevrolet.
To help other children's charities, Kocourek founded the Kocourek Kids Foundation in 2008. "A percentage of the profits earned each month from the dealerships is contributed to the foundation and, personally, I match any donation from team members and outside sources," he said. "Since its commencement, there has been more than $250,000 donated to this fund." The foundation supports the local Boy Scouts, Big Brothers Big Sisters and Boys & Girls Club, as well as The Neighbors' Place in Wausau, which offers a "hand up" to people in need in Marathon County. 
"My daughter, Paige, and I have wonderful memories of filling shuttle vans with food and delivering it to The Neighbors' Place," Kocourek said. "We spent time together and she then learned the importance of helping others."
An avid pilot, Kocourek volunteers for Angel Flight, an organization that provides free transportation to individuals in crisis. He has also donated his leadership to the Community Foundation of North Central Wisconsin, serving on its board for six years.
"The Wausau community has supported me and it is a right, privilege and responsibility to be able to return the gesture," he said.
Kocourek was nominated for the TIME Dealer of the Year award by William Sepic, president and CEO of the Wisconsin Automobile & Truck Dealers Association. He has one daughter.
About Time Inc. 
Time Inc. (NYSE:TIME) is one of the world's leading media companies, with a monthly global print audience of over 120 million and worldwide digital properties that attract more than 150 million visitors each month, including over 60 websites. Our influential brands include People, Sports Illustrated, InStyle, Time, Real Simple and Southern Living, as well as more than 50 diverse titles in the United Kingdom.
About Ally Financial Inc.
Ally Financial Inc. (NYSE: ALLY) is a leading digital financial services company and a top 25 U.S. financial holding company offering financial products for consumers, businesses, automotive dealers and corporate clients. Ally's legacy dates back to 1919, and the company was redesigned in 2009 with a distinctive brand, innovative approach and relentless focus on its customers. Ally has an award-winning online bank (member FDIC), one of the largest full service auto finance operations in the country, a complementary auto-focused insurance business, a growing digital wealth management and online brokerage platform, and a trusted corporate finance business offering capital for equity sponsors and middle-market companies.  
The company had approximately $157.9 billion in assets as of June 30, 2016. For more information, visit the Ally press room at //media.ally.com  or follow Ally on Twitter: @AllyFinancial.